Dollars to donuts you already know all about the "aha moment," Oprah's signature phrase, officially validated by the annals of pop culture last year when it made it into the 2012 edition of the Merriam-Webster Dictionary. Also seen around town as "Aha! Moments," these powerful beauties are defined as moments "of sudden realization, inspiration, insight, recognition, or comprehension."
Not surprisingly, we here at Epiphanies, Inc. LOVE Aha! Moments. They're fun, juicy, exciting, and fabulous, always. We love them! We love having them, we love inspiring them, and we love seeing other people experience them, right in front of our very eyes.
We also passionately obsess over the difference between Aha! Moments and…
The Almighty "A-Ha!" >>> Divine insight

PLUS

bold, joy-filled action.
This critical difference is the foundation upon which we've built our marriage, our business, and as it unfolds, our lives. It's a game changer. A course corrector. The guardian angel of POSSIBILITY, if you will.
The Almighty "A-Ha!" is your undisputable True North.
Recognizing your "aha moments" is a vital step toward harnessing the power and possibility of your Almighty "A-Ha!" This means distinguishing "aha moments" from moments of frenzy, desperation, feral brainstorming, and frenetic byproducts of outside stimulation. You learn to identify and appreciate the difference because you feel a confidence and giddiness in a league all its own. Plus, you have a burst of clarity about what to do next, and you commit to DOING IT.
Then, you're in FLOW, unencumbered by space and time. This feeling, this sense of creativity and productivity, immortality and invincibility, is nothing short of exquisite.
By taking bold, joy-filled action based on your God-given flash of insight, you're granted a Portal of Possibility.
Walk through this portal, and the course of your life shifts toward a different outcome, one that's more aligned with your purpose and destiny than ever before.
Which brings me to one of my favorite quotes of all time, this beautiful Goethe quote:
"Whatever you do, or dream you can, begin it. 
Boldness has genius, power, and MAGIC in it."
That's what we're talking about here, MAGIC.
Not the Doug Henning or David Copperfield brand of magic, but the magic that's born at the vortex of BEING, KNOWING, & DOING.
In the same way solar eclipses were considered magic until they were scientifically explained by the leading-edge thinkers of the time, the way creativity works, the way ideas become thoughts become things, is sacred, soul-stirring MAGIC.
Paying attention to your big "A-Ha!" victories – to the moments that move you, inspire you, incite you to take blissful, beautiful, courageous, faith-fueled, in-flow action – the moments that make you feel vitally alive inside – these are your Portals of Possibility. They are unique, and they are customized to YOU: Your life, circumstances, experiences, gifts, talents, interests, passions and vision.
And they are as real as a solar eclipse.
Law of Attraction + Law of Action
The Law of Attraction made a big worldwide splash a few years ago with the release of The Secret, though its creators made it clear that the law has been around for thousands of years. If you're not familiar with it, it's the idea that "thoughts become things." YOU define your reality, and YOU attract to yourself the events, the circumstances, and the objects upon which you focus.
But there's a piece missing in that puzzle. It's not enough to just sit on your duff and wish for things to magically appear. Our wonderful, beautiful friend Paul Boynton, in his book Begin With Yes, lays out the essential next piece of the puzzle: The Law of Action. It's like meeting the Universe halfway – you get clear about your desires, and then you do the work that puts you on a path to receiving them.
You don't have to know the exact path to take to get there. Remember the 2-part process in Trusting the Process? Making a plan is part of the work. Then be ready to throw the plan out the window as serendipity, synchronicity, and divine intervention come into play. Because when you focus on your desired outcome, and take committed actions toward that outcome, all sorts of unseen elements come into play, come into alignment with the field of your focus, and accelerate the realization of your vision in ways you never could have anticipated.
So, during these 31 Days of Possibility we've got two wonderful, overarching goals:
1)   We're shifting and sharpening our focus, embracing our unique talents, passions, and circumstances, and doing everything we can to boost the thinking and environments in our lives that invite such magical moments. (Law of Attraction)
2)   We're deciding what action steps and/or micro-movements to take to open and energize these Portals of Possibility in powerful and profound ways. (Law of Action)
Got it? GREAT!
Get ready…this is where the magic begins…
Check out the video for Day 3 of the 31 Days of Possibility: The Almighty "A-Ha!"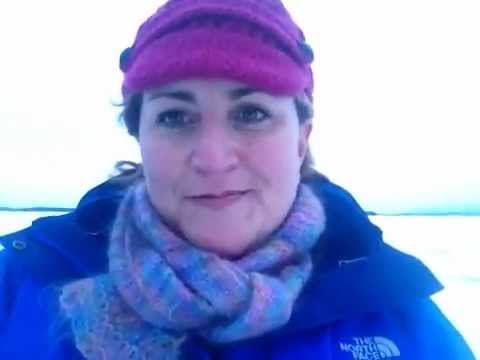 Enjoying this 31 Days of Possibility series? Why not share it with your friends and favorite connections so they can go on this adventure with you and expand their own possibilities! Share on Facebook, Twitter, LinkedIn, Google+, Pinterest, Instagram – wherever you like to connect and play the most. 
And if you'd like to connect with us on any of these channels, please make it happen! 
You can find us on Twitter at @LaniVoivod, @AllenVoivod, @EpiphaniesInc, @AhaSummit, @AhaYourself. Plus, you're always welcome to ask questions, give feedback, and share some of your own experiences (and hopefully your big "A-Ha!" victories along the way), here in the comments, and on the Epiphanies, Inc. Facebook Page. Allen and I love to hear from you. Here's to you and your vast and wondrous possibilities!