"In knowledge work we need to manage for creativity – in effect, we don't want predictability so much as breakthrough ideas, which are inherently unpredictable. … So if a team wants to truly create, there is simply no way to precisely define the goal in advance, because there are too many unknowns. Embarking on this kind of project is akin to a voyage of discovery: like Columbus, you may begin your journey by searching for a route to India, but you might find something like America; completely different, but perhaps more valuable." – Gamestorming
It is quite likely there are several – if not dozens – of people who have an idea of what you should do with your resources, in your job, with your talents, in your life.
Some of these passionate Opinionators may be people you love and respect, perhaps family members, spouses, great friends from childhood, mentors, teachers, and/or even your own children.
Others may be bosses, coworkers, members of your community or bridge club or Facebook cliques.
Today, let's do something together.
Let's close our eyes and hold these people in our hearts for a moment. Then, let's breathe in, and say to their little heart-surrounded avatars, "Thank you so much for your opinion. I really appreciate you taking the time to think about me, and to spend your attention and energy considering what I should do with my time, talents, resources, and life."
(Let's try our best to say this with loving kindness, instead of bitterness, resentment, anger, spite, or scathing sarcasm, okay?)
Now, let's exhale. Ahhhhhhh……
Then let's open our eyes, smile, and walk forward to the beat of our own drum, in the direction our own heart (5,000 times more energetically powerful than our minds, remember!). Let's head toward the light, so to speak, where our soul and Intuition truly want us to go.
It's time to PLAY our own GAME, and it's time to realize it's up to us to make it the only game in town.
Think about it:
We're here together because we're willing Pioneers of Possibility.
To truly subscribe to the path of our infinite and infinitely wondrous Possibilities, I think it's essential we agree to embrace this idea of PLAY.
"It is a happy talent to know how to play." – Ralph Waldo Emerson
The power of PLAY, as a mindset and a success strategy, cannot be overestimated. The Play instinct is fueled by a sense of wonder and levity, and celebrates the virtues of Creativity, Imagination, Storytelling, and Discovery.
When we're PLAYING our own GAME, we're entering all moments, scenes, and situations like an improv ninja. We're on high alert for opportunities that inspire us, engage us, and attract our attentions on a visceral level. We use our Spidey senses to feel out where our skills and talents may best be used, and how we could enhance moments and outcomes for others.
Sometimes we're stealthy, like a good game of Capture the Flag, or Hide and Go Seek. Other times, we're right out in front for all the world to see (and maybe even target), like Dodgeball.
Whatever the environment, though, we trust our own instincts, and know we're nimble enough and resilient enough to handle whatever life doles out.
Most importantly, we're committed to having as much FUN along the way as humanly possible.
PLAYING our own GAME means focusing on our strengths instead of our weaknesses, and using our values, Vision, and sense of Purpose to guide us to the best outcomes possible.
It means Letting Go…Allowing Flow… and rising above the constant stream of noise created by all those adorable Opinionators, naysayers, spectators, and peanut gallery dwellers who chime in about our spectacular unfolding journeys.
No one needs to know what you're doing or why you're doing it except you.
Now, it's FANTASTIC if you decide to share some of your Game Plan with your trusted Allies, but it's not necessary. Sometimes – especially for us Possibility Pioneers – the things we do and the reasons we do them have little or nothing to do with logic or perceived "reality." If and when we try to explain ourselves, something as plebian as "language" simply may not cut it. We're doing our best to live out the stories and callings of our hearts and souls, after all. They speak to us on different levels, from different dimensions.
Still, it's our divine blessing and responsibility to honor our own journey, and to know deep in the core of our beings that we're being nudged and led, called and fueled by other magical and mysterious forces than the ones commonly and comfortably addressed by mainstream culture.
So we're on a covert mission: to heed the call, Trust the Process, and PLAY our own GAME.
And PLAY we will!
5 Fabulous Resources for PLAYING Our Own GAME
As Pioneers of Possibility, sometimes it can feel like we're all alone at this dance party. WE ARE NOT. In fact, I've got five great books that prove this, and can offer insights, opinions, tips, resources, and guidance when we're feeling particularly OUT THERE on our own CRAZY adventure.
Here they are, in no particular order:
1)   Improv Wisdom: Don't Prepare, Just Show Up, by Patricia Ryan Madson
2)   Make Your Creative Dreams Real: A Plan for Procrastinators, Perfectionists, Busy People, and People Who Would Rather Sleep All Day, by SARK
3)   Orbiting the Giant Hairball: A Corporate Fool's Guide to Surviving With Grace, by Gordon MacKenzie
4)   The 4-Hour Workweek: Escape 9-5, Live Anywhere, and Join the New Rich, by Timothy Ferriss
5)   Gamestorming: A Playbook for Innovators, Rulebreakers, and Changemakers, by Dave Gray, Sunni Brown, and James Macanufo
Great books, all of them.
PLAY ON!
Here's the video for Day 29: Playing Your Game!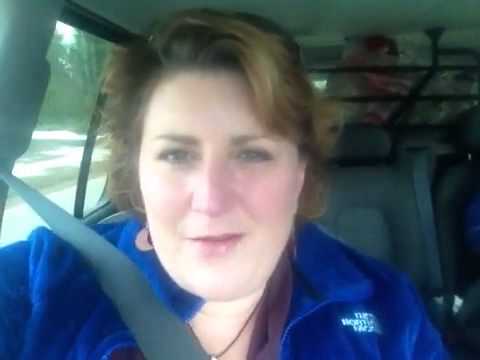 Enjoying this 31 Days of Possibility series? Why not share it with your friends and favorite connections so they can go on this adventure with you and expand their own possibilities! Share on Facebook, Twitter, LinkedIn, Google+, Pinterest, Instagram – wherever you like to connect and play the most. 
And if you'd like to connect with us on any of these channels, please make it happen! 
You can find us on Twitter at @LaniVoivod, @AllenVoivod, @EpiphaniesInc, @AhaSummit, and @AhaYourself. Plus, you're always welcome to ask questions, give feedback, and share some of your own experiences (and hopefully your big "A-Ha!" victories along the way), here in the comments, and on the Epiphanies, Inc. Facebook Page. Allen and I love to hear from you. Here's to you and your vast and wondrous possibilities!