"The real voyage of discovery consists not in seeking new landscapes, but in having new eyes." – Marcel Proust
"All truths are easy to understand once they are discovered; the point is to discover them." – Galileo Galilei
"We don't receive wisdom, we must discover it for ourselves." – Marcel Proust
If you're traveling through these 31 Days of Possibility with me, and you're reading all the blog posts in addition to watching the videos (of course you are, right? I mean, that's how we all consume information these days – by thoroughly reading and absorbing every single word, idea, and image with undivided attention and a feeling of exquisite rapture!), you may have noticed I've developed a small fixation (not quite yet an obsession yet, but the odds of that are mounting) with filmmaker, futurist, and "Epiphany Addict" Jason Silva.
Through a series of loose clicks, scans, and online games of connect-the-dots, I DISCOVERED Jason at exactly the right moment and time for me.
The passions and ideas that move and inspire him are the ones I'm fascinated by. His talents have allowed him to create "digital psychedelics" he calls "philosophical shots of espresso." I'm a mom, a wife, and a business owner short on time and long on a desire for hits of wonder and awe. I found my fix in Jason.
That's the thing about Discovery – it happens at exactly the right time, as long as you're open to it.
"Our real discoveries come from chaos, from going to the place that looks wrong and stupid and foolish." – Chuck Palahniuk
Discovery plays a huge role in the expansion and revelations of our beautiful POSSIBILITIES. In today's world, the concept of Discovery lives on three distinct levels.
They are:
1)   Self-Discovery, where we go inward to reveal, unblock, and unleash our own Purpose and Passion, and then spend our lives fine-tuning the music of our souls.
2)   Outward Discovery, where we consume and immerse ourselves in new experiences via travel destinations, pleasures of the flesh, academic pursuits, cultural explorations, and physical feats of adventure and awesomeness.
3)   Social Discovery, where we dwell in a world of radical connectivity and serendipitous experiences, aided by science (algorithms), to help us find people, products, and places to enjoy.
Thanks to that exponential growth thing I mentioned yesterday (plus a heck of a lot of other factors), the soil of Discovery has never been so rich or fertile.
First, we made it through the spiritual void that was the 80s, and are living in times where there is a noticeable new interest and fascination in deeper human contemplations, the Kardashians notwithstanding. The extraordinary success of Eckhart Tolle's A New Earth is one pretty strong indicator of a mass interest in conscious evolution. The communities, leaders, and resources to assist with the journey of Self Discovery are many.
Easy globetrotting, the rise of adventure tourism, haute cuisine, the number of enrolled college students of all ages – all these things mow the playing field for Outward Discovery.
And Pinterest, I believe, holds the secrets of the universe in terms of Social Discovery. Pinterest makes it incredibly easy to collect and categorize pretty things that delight our senses, lift our spirits, inspire us, make us laugh, nudge us to dream, and help us know the interests and obsessions of our networks on a more visceral level.
The thing about Pinterest that is pretty darn groundbreaking is it's designed around the ideal of Discovery, where humans are the engines of curation and content instead of algorithms. In other words, it's an environment where we pursue rabbit holes according to our innate whims and fancies, not because an advertiser paid for them to lure us in.
So far, no computer can match the magic and unpredictability of the human mind – mostly because the good minds are powered by human hearts.
So we're here, in a place in time where the best of our humanness is buttressed by Discovery engines that are constantly being tweaked and upgraded by artists and designers and philosophers and dreamers – and much of the time that means it's all the same person!
The proliferation of ideas and information via the Internet has empowered the curious and talented to branch out further and faster than ever before. Discovery is about being reached by the people destined to reach you, and then giving back by choosing to be a co-creator of advancing ideas, stimulating minds, and turning your passions into consumable data in some form or another.
It's a feedback loop of conscious evolution, and it's powered by Imagination, Dreaming, Creativity, and Discovery.
"Imagination has brought mankind through the Dark Ages to its present state of civilization. Imagination led Columbus to discover America. Imagination led Franklin to discover electricity. Imagination has given us the steam engine, the telephone, the talking-machine and the automobile, for these things had to be dreamed of before they became realities. So I believe that dreams – day dreams, you know, with your eyes wide open and your brain-machinery whizzing – are likely to lead to the betterment of the world. The imaginative child will become the imaginative man or woman most apt to create, to invent, and therefore to foster civilization."  - L. Frank Baum, The Lost Princess of Oz
Yeah. What he said.
Now then, check out the video from Day 16: Discovery!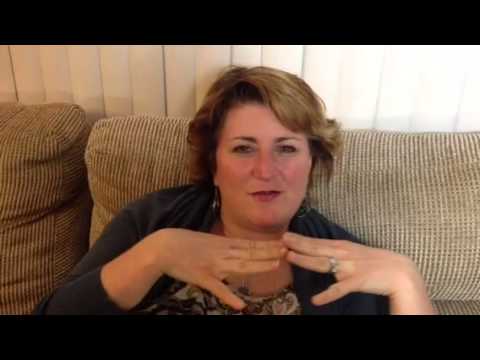 nbsp;
Enjoying this 31 Days of Possibility series? Why not share it with your friends and favorite connections so they can go on this adventure with you and expand their own possibilities! Share on Facebook, Twitter, LinkedIn, Google+, Pinterest, Instagram – wherever you like to connect and play the most. 
And if you'd like to connect with us on any of these channels, please make it happen! 
You can find us on Twitter at @LaniVoivod, @AllenVoivod, @EpiphaniesInc, @AhaSummit, and @AhaYourself. Plus, you're always welcome to ask questions, give feedback, and share some of your own experiences (and hopefully your big "A-Ha!" victories along the way), here in the comments, and on the Epiphanies, Inc. Facebook Page. Allen and I love to hear from you. Here's to you and your vast and wondrous possibilities!