Okay kids, we've laid down the groundwork of this 31 Days of Possibility thing. During the first 14 days we've covered fundamentals positively essential to our success.
Process, Purpose, Storytelling, Branding, Vision, Passion, Imagination, Creativity – all this and more have been up for our thoughtful consideration.
Now we're entering an environment that makes some people ecstatic, others twitch, some people curse (like my Dad), and still others so doggone uncomfortable they downright refuse to have any part of it. (My Mom is in this latter segment of the population.)
We are entering the domain of The Social Realm.
Ten years ago, five years ago, even two years ago – different worlds, different rules.
Now change, adaptation, and adoption – of communication stylings, technology, human interaction, societal expectations – have all been turned on their heads many hundreds of times, and all we can do is hang on with white knuckles and a smile, and hope for a clean change of panties, if and when necessary.
Gone are the comfortable days of linear growth, where we could kick stones on the proverbial road of life as forces evolved steadily and dependably, without much input from us.
Our reality is one of EXPONENTIAL GROWTH now, and -
Oh. Wait a minute…
We interrupt this program to show you another two-minute video from my new favorite "Wonder Junkie" I met on Day 12 of this Possibility Quest: Jason Silva! 
(I have to – I just found a video of him talking about my obsession from 2012, Mr. Peter Diamandis, author of Abundance: The Future Is Better Than You Think. Yayyy synchronicity!) 
Okay, so were you able to grasp the essence and implications of that quickie video?
Even though Mr. Silva is fast and animated and blessed with vast amounts of benevolent ADD, was he successful in conveying how INSANELY RAPIDLY technology is advancing, how "technology is a resource-liberating mechanism," and ABUNDANCE is the wave of the very, very, VERY near future?
Silva mentioned in that video "The Rising Billion," which I first saw referenced in Diamandis's awesome 2012 TED Talk, "Abundance Is Our Future." "The Rising Billion" actually refers to the THREE BILLION new minds that will be entering The Social Realm by 2020. They'll be coming onto the World Wide Web (do you remember how awe-inspiring that feeling is, to realize the world is literally at your fingertips, or nowadays, in the palm of your hands?!!!), connected to ideas and information, resources and entertainment for the very first time.
Their potential as a market force – and especially for empowered creativity, collaboration, inspiration, and radical connectivity to people, passions, and POSSIBILITIES – will be off the charts, just like ours!
Think of it – as of 2013, we've got about two billion of the Earth's population hooked into the Great Omnipotent Server.
In less than a decade, THREE BILLION NEW MINDS will be joining the global conversation, the Petri Dish of Possibility.
So this here Social Realm, it's a really big deal.
Thanks to filter bubbles, the content that finds its way to us is an inch wide and a mile deep, leaving out massive of amounts of news and information that could help us be a tad less self-centered and a tad more conscientious about what's happening in the world.
Relationships are becoming virtually mathematical, with algorithms often determining the details of what we see in our friends' lives.
And speaking of friends, we've got more connections than ever before, and more strange glimpses into pseudo-connections' lives, but many of us spend less and less face-to-face time with our true blue besties than ever before.
Is this a bad thing? Many think so…
But maybe it's just simply different.
Let's face it, "The Good Old Days" have always been viewed through a veil of crinoline and booze, no matter what generation is looking back at them wistfully. As Carly Simon said, "THESE are the Good Old Days!"
Which brings us to our real power – our choices, our OPPORTUNITY, as Possibility Seekers. Here are some guidelines for our grand and wondrous quest:
Smile at the Chronic Complainers who insist the world is going to Hell in a hand basket (whatever that means), but don't be one of them. Ever.
Always and actively look for the solutions – they exist!
BELIEVE the solutions exist, and they're far more important and interesting than the "problems."
Take advantage of the resources and superpowers of our unique and extraordinary time! Channels for communication, information, socializing, collaboration, innovation – they're all here, right now, waiting for you to inject your passion, creativity, intelligence, will, wit, and spirit.
Remind yourself as often as tolerable of the fact that if you have a smart phone, you hold in your hands more access, power, and technological virility than the President of the Free World did just 25 years ago.
Use that power for good!!!! (Pretty please?!!!)
Pursue your Purpose, trust your Vision, and always, ALWAYS Follow Your Bliss.
Sort of feels like they could evolve into some kind of Possibility Manifesto, don't you think?
Now, to complement the idea of how The Social Realm has turned everything in our lives on its head, I present to you, the video for Day 15: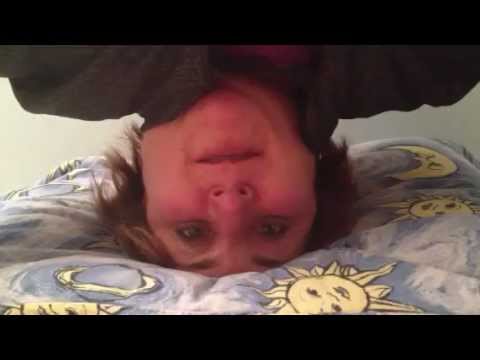 Enjoying this 31 Days of Possibility series? Why not share it with your friends and favorite connections so they can go on this adventure with you and expand their own possibilities! Share on Facebook, Twitter, LinkedIn, Google+, Pinterest, Instagram – wherever you like to connect and play the most. 
And if you'd like to connect with us on any of these channels, please make it happen! 
You can find us on Twitter at @LaniVoivod, @AllenVoivod, @EpiphaniesInc, @AhaSummit, and @AhaYourself. Plus, you're always welcome to ask questions, give feedback, and share some of your own experiences (and hopefully your big "A-Ha!" victories along the way), here in the comments, and on the Epiphanies, Inc. Facebook Page. Allen and I love to hear from you. Here's to you and your vast and wondrous possibilities!