You know, life and biz are getting so screwy, so nutty, so unpredictable and wacky and scary and tangled these days, aren't they? The economy, social networking, Mercury in retrograde…who can soak it all in, let alone keep up with it?
So we just decided to chuck convention once and for all and start having as much fun as possible while doing everything we can to reach like-minded imperfect-preneurs and biz owners who also want to forge the dream life they know they've got in 'em.
That said, we present to you a special series of Public Service Announcements to Fight HCS, or …
S Y N D R O M E ! ! ! ! ! !
As you may have inferred, Headless Chicken Syndrome is a serious affliction that spares few (if any!) small biz owners. Essentially, it's when we need to get more revenue and results in our biz, but instead of getting smart, focused, and Down 'n Dirty with our energy and marketing efforts, we run around like chickens with our heads cut off, plowing time, money, and resources into systems and strategies that never pay off.
Or, because everything we do is fueled by a panicked desperation, we don't have the time or patience to give them a fighting chance to pay off. Believe us, this ruthless Syndrome is a cold, cruel biz killer!
Below you'll find four, er, unusual videos – each just 30 seconds long. Please:
Take a look at all four of them (It'll take you 2-3 minutes, max)
Pick your favorite one
In 140 characters or less (in honor of Twitter tweets!), explain in the blog comment field why your favorite is  the best PSA video to advance the awareness of and fight against HEADLESS CHICKEN SYNDROME.
Everyone — yes, EVERYONE — who takes the time to watch the vids and share a 140-character-or-less opinion on his or her fave by Feb. 15th, 2009 will get a link to the MP3 recording of a teleclass we did in December: "12 Days of Biz Success: A Dozen Must-know Trends & To-do's for a Powerful, Profitable 2009," which isn't available anywhere else…plus our "A-Ha!" Success Kit and a free subscription to our "Inciter" ezine.
AND…
The person who shares the BEST reason or justification for choosing his or her fave HCS video PSA gets the cure for Headless Chicken Syndrome – our brand new ***Down 'n Dirty Marketing Planning*** program – absolutely FREE.
And YES, by all means, make fun of them, make fun of us, have a laugh, chuckle, or chortle…It's pretty obvious we're more than a little stir crazy in this snowed-in NH winter season.
Ready to get your judge's hat on? Okay, here you go! (And THANK YOU in advance for casting your vote!)
PSA #1 ==== "HCS: The Silent Killer (FightHCS.com)"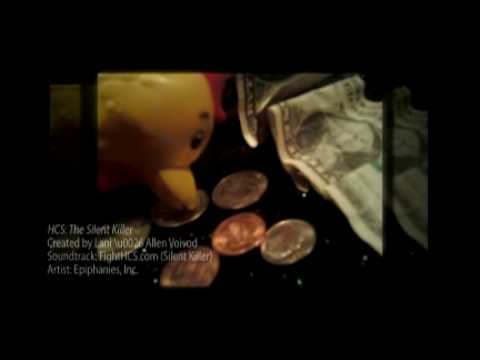 PSA #2 ==== "Imperfect-preneurs: FightHCS.com"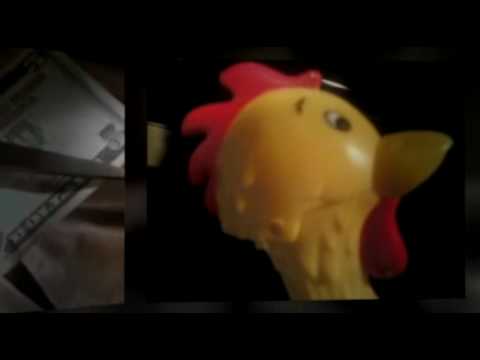 PSA #3 ==== "FightHCS.com (Any Questions?)"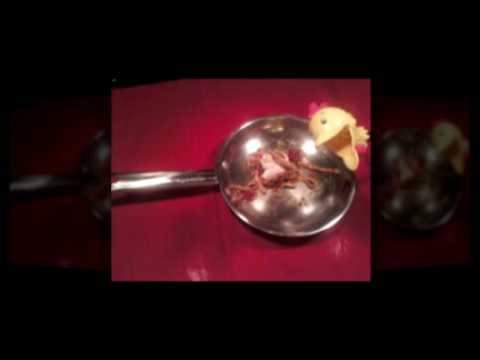 PSA #4 ==== "FightHCS.com (Admit the Problem)"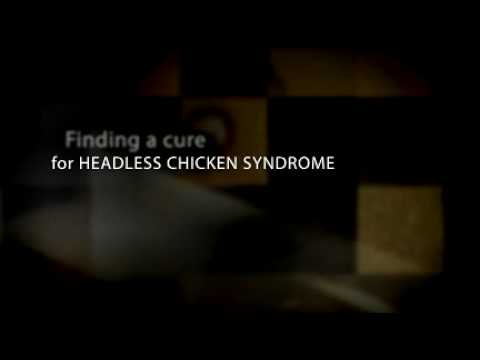 And in case you're wondering, we created all the videos sometime between 10pm and 3am last Saturday night with www.AhaBizVideo.com. Yes, we really should consider getting a life, but then we'd have to pay a babysitter.