We're just coming off a great teleconference with Steve Boucher, whose official title is "Communications and Legislative Director" for the NH Division of Economic Development, which includes the NH Business Resource Center and is the agency behind NHEconomy.com.
That straight-laced description belies a creative mind. Steve's main focus is to show savvy business owners the powerful reasons why NH is the best place to produce and profit. Limos, motorcycle sidecars, Segways (and even a failed attempt to use roller-derby girls in an ad campaign for BusinessNH Magazine) are just a few of Steve's outside-the-box strategies to grab the attention of his Ideal Audience.
It's a thrill and a joy to find someone like Steve working within a government agency (he's been with them for nine years now). And to the agency's credit, Steve says his bosses have been very supportive of his unconventional media visibility tactics.
After our conversation today – which covered a lot of ground in time that seemed to fly way too fast – Steve graced us with this:
"I'm sick as a dog, but this is the best meeting I've had all month."
We feel the same way, Steve! (Except not the "sick as a dog" part. We're as healthy as Tom Cruise on Oprah's couch, knock on wood.) So we put this together with AhaBizVideo.com for you…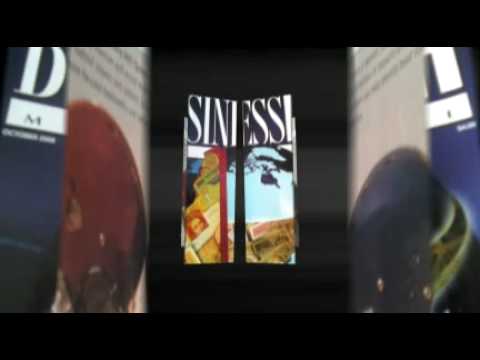 As we learn more and more about what's available — and possible! —  in this small-but-spunky state, we're blown away by the biz boosting resources waiting to be discovered and put to work for innovative biz owners. Not the least of which are the great people in these state buildings, working their butts off to pump up the economy and enhance the lives of its residents and business owners.
As Steve says, "This isn't your grandma's state government agency." Thank goodness for that.